Armrite Security Pty Ltd is a 100% black owned company, founded in 2010 when a gap was identified in our community. Armrite Security provides excellent services to all our clients who demands superior level of service.
We operate a 24/7 communication control room, fully equipped with electronic monitoring. We have two-way radio equipment linked to each security officer and supervisor, management and client support vehicle. This ensures efficient and prompt reaction to any problem or emergency that may arise. The control room is the "Centre" of all shift activity and maintain good guard morale and alertness.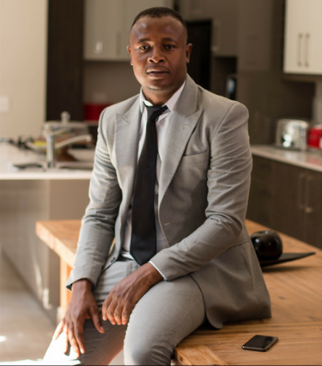 Our founder and director, Raymond Kabelo Matji is a seasoned entrepreneur who holds bachelors degrees in business management, ICDL and New Venture Creation.
His portfolio of directorship ranges from construction, consultation and security services.
" Apart from creating employment opportunities, my biggest passion is personal development. Seeing someone realizing and reaching their full potential "
Armrite Security services provides well trained guards for one or more of the
following purposes:
To guard entrances and screen guests/employees

To monitor clients' premises with video surveillance equipment

To protect client's assets, employees and guests

To deter crime with visual presence

To organise response in the case of fire, evacuation, or another emergency

To respond to customer and employee health

Emergencies and accidents

To eject unwanted customers or trespassers

To liaise with police and city emergency responders quad bike patrols
Do you need help with safety needs? Fill out this form to get in touch.
[contact-form-7 id="131" title="Contact Page Form"]